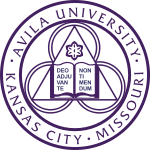 Avila University
Map 11901 Wornall Rd, Kansas City, MO 64145-1698» 816-942-8400 » www.avila.edu

The Master of Science in Psychology program through the Psychology department at Avila University is a 36 credit program that creates the perfect launching point for graduate students intending to enter a doctoral degree. The program gives students a diverse background in theory, research, as well as practical elements that ready students for their future careers. This program doesn't qualify students for work in a clinical setting without extended academics, but it does provide valuable components that will assist graduates in many areas of life, and promotes success in other professional fields. The MS degree runs on two focuses, the general focus and the research focus.

Interview
This school has not been interviewed yet. Contact us if you would be interested in an interview.
Format
Accreditation
APA Accredited
Psychology Degrees Offered:
Master of Science in Psychology
Master of Science in Counseling Psychology
Master of Arts in Social Psychology
Dual Major in Social Psychology and Counseling
Master of Arts in Applied Social Psychology
Reviews
Avila University has no reviews yet.
Tuition & Financial Aid
Campus Setting: City - Large
Inquire for current tuition
Latest News on Google
Category
Avila University has programs in the following specializations: General Psychology, Counseling Psychology, Social Psychology.
Location
Avila University has campus locations in: Missouri, Online
Nearby Schools for Psychology

University of Missouri-Kansas City
(8.54 miles)
Kansas City, MO

University of Saint Mary
(30 miles)
Leavenworth, KS

University of Kansas
(35 miles)
Lawrence, KS

University of Central Missouri
(48 miles)
Warrensburg, MO

Washburn University
(60 miles)
Topeka, KS

Pittsburg State University
(105 miles)
Pittsburg, KS, Online Option

Kansas State University
(108 miles)
Manhattan, KS

University of Missouri-Columbia
(122 miles)
Columbia, MO, Online Option

Forest Institute of Professional Psychology
(138 miles)
Springfield, MO
Missouri University of Science and Technology (166 miles)
Rolla, MO, Online Option