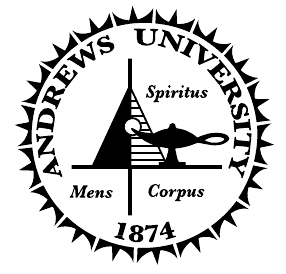 Andrews University
Map 4150 Administration Drive, Room 136, Berrien Springs, MI 49104» 800-253-2874 » www.andrews.edu
Andrews University provides Psychology programs through various undergraduate and graduate programs including a Master's and Ph.D. option in Educational Psychology, a Ph.D. in Counseling Psychology, as well as an EdS in School Psychology. The MA in Educational Psychology is a 33 credit program which focuses on general, developmental, and instructional psychology, and provides a firm foundation in research methodology required for all careers and future study in the field. AU's doctoral degree in Counseling Psychology requires 95 or more credits and a dissertation, which are to be completed over a combination of 5 years, the credits being earned within the first 4.
Interview
This school has not been interviewed yet. Contact us if you would be interested in an interview.
Format
Accreditation
APA Accredited
Psychology Degrees Offered:
Masters of Arts in Clinical Mental Health Counseling
Masters of Arts in School Counseling
Masters of Arts in Educational & Developmental Psychology
EdS School Psychology
PhD in Counseling Psychology
PhD in Educational Psychology - General Emphasis
PhD in Educational Psychology - School Psychology Emphasis
Reviews
Andrews University has no reviews yet.
Tuition & Financial Aid
Campus Setting: Town - Fringe
Inquire for current tuition
Latest News on Google
Category
Andrews University has programs in the following specializations: Mental Health Psychology, School Psychology, Developmental Psychology, Counseling Psychology, Educational Psychology.
Location
Andrews University has campus locations in: Michigan
Nearby Schools for Psychology

University of Notre Dame
(24 miles)
Notre Dame, IN

Western Michigan University
(44 miles)
Kalamazoo, MI, Online Option

Valparaiso University
(50 miles)
Valparaiso, IN

Indiana University-Northwest
(58 miles)
Gary, IN, Online Option

Calumet College of Saint Joseph
(62 miles)
Whiting, IN, Online Option

National Louis University
(65 miles)
Chicago, IL

Roosevelt University
(66 miles)
Chicago, IL

Adler School of Professional Psychology
(66 miles)
Chicago, IL, Online Option

The Chicago School of Professional Psychology at Chicago
(66 miles)
Chicago, IL, Online Option

Chicago State University
(67 miles)
Chicago, IL