---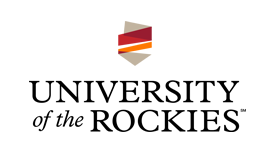 University of the Rockies
Map 1201 16th Street. Suite 200, Denver, CO 80202»(719) 442-0505 »http://www.rockies.edu
The University of the Rockies currently offers a comprehensive Master of Arts degree in psychology. The degree teaches you how to human emotions, thought processes and motivation works and you will learn how to apply this information in a range of different settings in the world of business, organizations, criminal justice, sport, mental health counseling and education. If you wish to take part in the degree, you will have to choose a specialization. The university offers a wide variety of options in terms of this, ranging from non-profit management to career management and counseling, and everything in between those options.
Interview
This school has not been interviewed yet.
Contact us
if you would be interested in an interview.
Learning Format:
Campus
Costs
Tuition for full time students (In State): Approximately $ 14,651.00/year
Graduate Out of State Tuition: Approximately $ 14,651.00/year
Average Books/Supplies Cost: $ 0.00
Off Campus Room Board Average Cost: $ 0.00
* Based on 2012 data
Psychology Degrees Offered:
Master of Arts in Psychology
Master of Arts in Psychology - Health and Wellness Psychology Specialization
Doctor of Philosophy in Clinical Psychology
Doctor of Philosophy in Counseling Psychology
Doctor of Philosophy in Health Psychology
Doctor of Philosophy in Experimental Psychology
Disclosures
*Certain degree programs may not be available in all states.
For more information about on-time completion rates, the median debt of students who completed each program, and other important information, please visit www.rockiesdisclosures.com.
Licensure disclosure: Psychology programs do not lead to licensure and do not prepare an individual to become a licensed psychology professional.
Certification disclosure: An online degree does not lead to teacher licensure in any state; online education programs are not CAE or TEA or NCATE accredited which is a requirement for certification in some states.
Reviews
University of the Rockies has no reviews yet.
Tuition & Financial Aid
Campus Setting: City - Large
Inquire for current tuition
Category:
University of the Rockies has programs in the following specializations:
Clinical Psychology
,
Counseling Psychology
,
General Psychology
,
Health Psychology
,
Mental Health Psychology
Location
University of the Rockies has campus locations in: Colorado
Nearby Schools for Psychology

University of Colorado Colorado Springs
(4.20 miles)
Colorado Springs, CO
About This Site
We are an open forum for articles, manuscripts, unpublished thesis, and letters as well as a guide for job, career and program advice from like-minded Graduates. We are seeking submissions that will be of interest to the community.