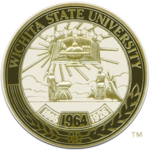 Wichita State University
Map 1845 N. Fairmount, Wichita, KS 67260-0124» 316-978-3456 » www.wichita.edu

The members of the Psychology Department at Wichita State University are passionate about conducting applied research which they can use to better the theories, methods and practice involved in the world of Psychology. They have 14 research laboratories and clinics in total and regularly invite students to work with faculty members on projects. The department offers both graduate and undergraduate programs with opportunities for progression on to higher learning as well as professional positions in Psychology based employment. They pride themselves on giving graduates a solid foundation on which they may build and become full functioning, successful and professional members in a variety of psychology based positions.

Interview
This school has not been interviewed yet. Contact us if you would be interested in an interview.
Format
Accreditation
APA Accredited
Psychology Degrees Offered:
Ph.D. in Clinical Psychology PhD in Community Psychology
Post Master's Certificate in Behavior Analysis
Reviews
Wichita State University has no reviews yet.
Tuition & Financial Aid
Campus Setting: City - Large
Student-to-Faculty Ratio: 20 to 1
Total Enrollment: 2650
Inquire for current tuition
Latest News on Google
Category
Wichita State University has programs in the following specializations: Clinical Psychology.
Location
Wichita State University has campus locations in: Kansas, Online
Nearby Schools for Psychology

Northwestern Oklahoma State University
(99 miles)
Alva, OK

Kansas State University
(109 miles)
Manhattan, KS

Washburn University
(126 miles)
Topeka, KS

University of Tulsa
(131 miles)
Tulsa, OK

Fort Hays State University
(137 miles)
Hays, KS

University of Kansas
(140 miles)
Lawrence, KS

University of Central Oklahoma
(143 miles)
Edmond, OK

Pittsburg State University
(144 miles)
Pittsburg, KS, Online Option

University of Saint Mary
(168 miles)
Leavenworth, KS

Avila University
(168 miles)
Kansas City, MO, Online Option