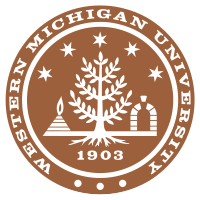 Western Michigan University
Map 1903 West Michigan Avenue, Kalamazoo, MI 49008-5200» 269-387-1000 » www.wmich.edu

Western Michigan University currently offers a number of different graduate programs in psychology. These include the Master of Arts in either behavior analysis or industrial/organizational psychology and the doctor of philosophy in behavior analysis or clinical psychology. The university has a strong international reputation for their implementation of the science of behavior. Their courses include both academic theoretical knowledge and practicum experience. The university is committed to ensuring students have the best possible experience during their learning career and it fully supports them in their efforts. Additionally, they also offer a number of part time learning opportunities for those already in employment.

Interview
This school has not been interviewed yet. Contact us if you would be interested in an interview.
Format
Accreditation
APA Accredited
Psychology Degrees Offered:
Master of Arts Behavior Analysis
Masters in Industrial/Organizational Psychology
Master of Arts in Forensic Psychology
Autistic Spectrum Disorders (ASD) - Online Graduate Certificate
PhD in Clinical Psychology
PhD in General-Experimental Psychology
Reviews
Western Michigan University has no reviews yet.
Tuition & Financial Aid
Campus Setting: City - Small
Inquire for current tuition
Latest News on Google
Category
Western Michigan University has programs in the following specializations: Industrial/Organizational Psychology, Forensic Psychology, Clinical Psychology, Mental Health Psychology.
Location
Western Michigan University has campus locations in: Michigan, Online
Nearby Schools for Psychology

Andrews University
(44 miles)
Berrien Springs, MI
Cornerstone University (48 miles)
Grand Rapids, MI, Online Option

Grand Valley State University
(49 miles)
Allendale, MI

University of Notre Dame
(58 miles)
Notre Dame, IN
Indiana Institute of Technology (87 miles)
Fort Wayne, IN, Online Option

Valparaiso University
(93 miles)
Valparaiso, IN

Eastern Michigan University
(102 miles)
Ypsilanti, MI

Indiana University-Northwest
(102 miles)
Gary, IN, Online Option

Calumet College of Saint Joseph
(105 miles)
Whiting, IN, Online Option

Loyola University Chicago
(106 miles)
Chicago, IL