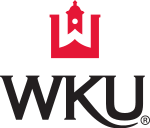 Western Kentucky University
Map 1906 College Heights Blvd, Bowling Green, KY 42101-1000» 270-745-0111 » www.wku.edu

Western Kentucky University offers a Master of Arts, Clinical Psychology concentration. This 2 year program uses the scientist-practitioner training model. The aim of the concentration is the ensure students possess the necessary skills and knowledge to be successful in research and therapy. Graduates often find employment in Mental Health, Rehabilitation and College Counseling Centers as well as various other mental health related positions. Many choose to go on to further their study and gain a Doctoral Degree before or alongside taking up employment in the field. There are many benefits to this program including small class sizes and opportunities to complete internships.

Interview
This school has not been interviewed yet. Contact us if you would be interested in an interview.
Format
Accreditation
APA Accredited
Psychology Degrees Offered:
Master of Arts in Psychology - Clinical Concentration
Master of Science in Psychology
Masters of Science in Marriage and Family Therapy
Masters of Science in School Psychology
Reviews
Western Kentucky University has no reviews yet.
Tuition & Financial Aid
Campus Setting: City - Small
Student-to-Faculty Ratio: 19 to 1
Total Enrollment: 3009
Inquire for current tuition
Latest News on Google
Category
Western Kentucky University has programs in the following specializations: General Psychology, School Psychology.
Location
Western Kentucky University has campus locations in: Kentucky
Nearby Schools for Psychology

Austin Peay State University
(59 miles)
Clarksville, TN

Tennessee State University
(60 miles)
Nashville, TN, Online Option

Trevecca Nazarene University
(61 miles)
Nashville, TN

Lipscomb University
(64 miles)
Nashville, TN

Middle Tennessee State University
(79 miles)
Murfreesboro, TN

Murray State University
(106 miles)
Murray, KY
University of the Cumberlands (128 miles)
Williamsburg, KY, Online Option

University of Kentucky
(129 miles)
Lexington, KY

Eastern Kentucky University
(129 miles)
Richmond, KY

Union College
(142 miles)
Barbourville, KY