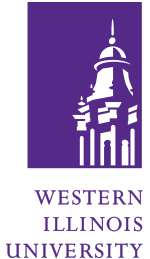 Western Illinois University
Map 1 University Circle, Macomb, IL 61455» 309-295-1414 » www.wiu.edu

Western Illinois University's psychology graduate program offers M.S. in General Experimental Psychology, M.S. in Clinical and Community Mental Health, and a Specialist Degree in School Psychology. These programs give graduates the tools needed to succeed in a large range of occupations in the human services industry. Over the course of the program students will sharpen their research and practical skills through course work and psychology labs. Some jobs students may pursue are in fields such as School Psychology, Addiction Counseling, as a staff specialist, or a number of other possible positions. Professions for qualifications gained through completion of this degree may be found in both public and private venues.

Interview
This school has not been interviewed yet. Contact us if you would be interested in an interview.
Format
Accreditation
APA Accredited
Psychology Degrees Offered:
Masters of Science in General Experimental Psychology
Masters of Science in Clinical/Community Mental Health
Specialist Degree in School Psychology
Masters in Clinical Psychology
Reviews
Western Illinois University has no reviews yet.
Tuition & Financial Aid
Campus Setting: Town - Remote
Inquire for current tuition
Latest News on Google
Category
Western Illinois University has programs in the following specializations: Mental Health Psychology, School Psychology, Clinical Psychology.
Location
Western Illinois University has campus locations in: Illinois
Nearby Schools for Psychology

Southern Illinois University Edwardsville
(121 miles)
Edwardsville, IL

University of Missouri-St Louis
(123 miles)
Saint Louis, MO
Webster University
(131 miles)
Saint Louis, MO

University of Missouri-Columbia
(137 miles)
Columbia, MO, Online Option

Northern Illinois University
(142 miles)
Dekalb, IL

University of Northern Iowa
(169 miles)
Cedar Falls, IA, Online Option

Trinity Christian College
(172 miles)
Palos Heights, IL

Concordia University-Chicago
(179 miles)
River Forest, IL

Chicago State University
(182 miles)
Chicago, IL
Missouri University of Science and Technology (183 miles)
Rolla, MO, Online Option