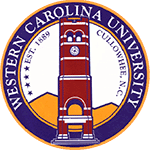 Western Carolina University
Map Highway 107, Cullowhee, NC 28723-9646» 828-227-7100 » www.wcu.edu

The Psychology Graduate Degree at Western Carolina University offers a Master of Arts in General Psychology covering one of the two tracks available, Clinical and Experimental Psychology. The aim of the Clinical track is to make sure students are equipped with the knowledge and skills to go on and study for a Doctoral Degree, however should they not wish to do so, successful completion of the program will enable them to obtain a license to practice as a Psychology Associate in the state of North Carolina. They will also become eligible to apply for a nationally recognized license in Psychological Association.

Interview
This school has not been interviewed yet. Contact us if you would be interested in an interview.
Format
Accreditation
APA Accredited
Psychology Degrees Offered:
Master of Arts in General Psychology
Master of Arts in Educational Psychology
PhD in School Psychology
PhD in Educational Psychology
Reviews
Western Carolina University has no reviews yet.
Tuition & Financial Aid
Campus Setting: Town - Distant
Inquire for current tuition
Latest News on Google
Category
Western Carolina University has programs in the following specializations: General Psychology, Educational Psychology, School Psychology.
Location
Western Carolina University has campus locations in: North Carolina
Nearby Schools for Psychology

Clemson University
(48 miles)
Clemson, SC

Lincoln Memorial University
(92 miles)
Harrogate, TN

University of Georgia
(95 miles)
Athens, GA
University of the Cumberlands (113 miles)
Williamsburg, KY, Online Option

Union College
(115 miles)
Barbourville, KY

Emory University
(123 miles)
Atlanta, GA
Luther Rice University & Seminary (123 miles)
Lithonia, GA, Online Option

Georgia Institute of Technology-Main Campus
(126 miles)
Atlanta, GA, Online Option

Georgia State University
(127 miles)
Atlanta, GA

University of North Carolina at Charlotte
(138 miles)
Charlotte, NC, Online Option