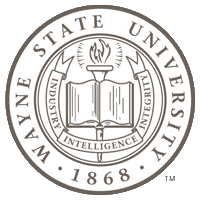 Wayne State University
Map 656 West Kirby Street, Detroit, MI 48202» 313-577-2424 » www.wayne.edu

Wayne State University has a Department of Psychology which offers a wide range of programs for undergraduates which are specifically designed with the aim of getting students ready for further study in the field of Psychology, or it can also assist them with gaining entry into other schools in related fields such as medical, business and law. The faculty are passionate about teaching and also conduct several active research projects which undergraduates are invited to take part in. Programs are offered in most of the modern psychology fields including Behavioral and Cognitive Neuroscience, Clinical, Cognitive, Development and Social and Industrial/Organizational Psychology.

Interview
This school has not been interviewed yet. Contact us if you would be interested in an interview.
Format
Accreditation
APA Accredited
Psychology Degrees Offered:
Ph.D. Clinical Psychology
Ph.D. in Clinical Psychology
Reviews
Wayne State University has no reviews yet.
Tuition & Financial Aid
Campus Setting: City - Large
Student-to-Faculty Ratio: 16 to 1
Total Enrollment: 9596
Inquire for current tuition
Latest News on Google
Category
Wayne State University has programs in the following specializations: Clinical Psychology.
Location
Wayne State University has campus locations in: Michigan
Nearby Schools for Psychology

University of Michigan-Dearborn
(8.59 miles)
Dearborn, MI

Oakland University
(23 miles)
Rochester Hills, MI

Eastern Michigan University
(29 miles)
Ypsilanti, MI

Tiffin University
(86 miles)
Tiffin, OH

Cleveland State University
(93 miles)
Cleveland, OH

Western Michigan University
(130 miles)
Kalamazoo, MI, Online Option
Cornerstone University (135 miles)
Grand Rapids, MI, Online Option
Indiana Institute of Technology (138 miles)
Fort Wayne, IN, Online Option

Grand Valley State University
(149 miles)
Allendale, MI

Edinboro University of Pennsylvania
(155 miles)
Edinboro, PA, Online Option