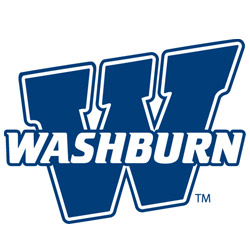 Washburn University
Map 1700 SW College Avenue, Topeka, KS 66621-0001» 785-670-1010 » www.washburn.edu
A Master of Arts in Psychology from Washburn University equips graduates with the understanding and practical skills necessary to proceed into the professional world of psychology or to continue on to additional studies in their chosen field. Students who succeed in the MA program are able to take the required licensing exam in Kansas State to proceed into a clinical or counselor position within the community. Most students who do not continue with their academics choose to work in professions within the mental health industry and work in settings such as group homes, hospitals, addiction rehabilitation facilities and research facilities. Some graduates choose to remain in the educational community by becoming teachers.
Interview
This school has not been interviewed yet. Contact us if you would be interested in an interview.
Format
Accreditation
APA Accredited
Psychology Degrees Offered:
Master of Arts in Psychology
MA General Experimental Psychology
Reviews
Washburn University has no reviews yet.
Tuition & Financial Aid
Campus Setting: City - Midsize
Student-to-Faculty Ratio: 16 to 1
Total Enrollment: 815
Inquire for current tuition
Latest News on Google
Category
Washburn University has programs in the following specializations: General Psychology, Mental Health Psychology.
Location
Washburn University has campus locations in: Kansas
Nearby Schools for Psychology

University of Kansas
(25 miles)
Lawrence, KS

University of Saint Mary
(46 miles)
Leavenworth, KS

Kansas State University
(48 miles)
Manhattan, KS

Avila University
(60 miles)
Kansas City, MO, Online Option

University of Missouri-Kansas City
(60 miles)
Kansas City, MO

University of Central Missouri
(108 miles)
Warrensburg, MO

Wichita State University
(126 miles)
Wichita, KS, Online Option

Pittsburg State University
(126 miles)
Pittsburg, KS, Online Option
Bellevue University (147 miles)
Bellevue, NE, Online Option

University of Nebraska at Omaha
(154 miles)
Omaha, NE