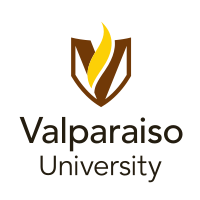 Valparaiso University
Map US Highway 30 and Sturdy Road, Valparaiso, IN 46383» 219-464-5000 » valpo.edu

At Valparaiso University, you can study towards a Master of Education/Education Specialist in School Psychology. This program looks firstly at education and psychological foundations, such as behavior, cognitive ability, ethics and more. Secondly, it offers the education specialist component, which is about such areas as helping relationships, developing curriculum and more. There are also a number of elective elements that you could take part in. The study is designed for those who wish to work in educational establishments, or in local or federal government education boards. Various stringent criteria for admission do stand, and you must ascertain whether you meet these before applying.

Interview
This school has not been interviewed yet. Contact us if you would be interested in an interview.
Format
Accreditation
APA Accredited
Psychology Degrees Offered:
Master of Education/Education Specialist in School Psychology
Ph.D in Psychology
Psy.D. Study in Psychology
Master of Arts in General Psychology
Reviews
Valparaiso University has no reviews yet.
Tuition & Financial Aid
Campus Setting: Suburb - Large
Inquire for current tuition
Latest News on Google
Category
Valparaiso University has programs in the following specializations: School Psychology, General Psychology.
Location
Valparaiso University has campus locations in: Indiana
Nearby Schools for Psychology

Indiana University-Northwest
(16 miles)
Gary, IN, Online Option

Calumet College of Saint Joseph
(27 miles)
Whiting, IN, Online Option

Chicago State University
(34 miles)
Chicago, IL

University of Notre Dame
(41 miles)
Notre Dame, IN

Trinity Christian College
(41 miles)
Palos Heights, IL

Roosevelt University
(41 miles)
Chicago, IL

National Louis University
(41 miles)
Chicago, IL

Adler School of Professional Psychology
(42 miles)
Chicago, IL, Online Option

University of Illinois at Chicago
(42 miles)
Chicago, IL

The Chicago School of Professional Psychology at Chicago
(42 miles)
Chicago, IL, Online Option