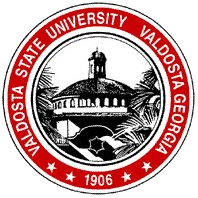 Valdosta State University
Map 1500 N Patterson St, Valdosta, GA 31698» 229-333-5800 » www.valdosta.edu

Valdosta State University requires a grade point average between 2.5 and 3.00, although this is a competitive field of study and most students who are accepted have a 3.0 of higher. Throughout the program students are required to enroll in certain courses to lay the groundwork for success in their chosen field. These courses include Statistics, Introduction to Psychology, and certain Experimental courses designed to give hands on experience in future professions. Students who graduate from Valdosta may qualify for licensure depending on the degree that is acquired. Most Master's programs don't fulfill the requirements necessary to write licensing exams. Doctoral programs, however, are gateways into licensed clinical and counseling professions.

Interview
This school has not been interviewed yet. Contact us if you would be interested in an interview.
Format
Accreditation
APA Accredited
Psychology Degrees Offered:
Masters in Psychology
Doctorate in Behavior Analysis
Doctorate in Behavioral Neuroscience
Doctorate in Clinical Psychology
Doctorate in Clinical Child Psychology
Reviews
Valdosta State University has no reviews yet.
Tuition & Financial Aid
Campus Setting: City - Small
Inquire for current tuition
Latest News on Google
Category
Valdosta State University has programs in the following specializations: General Psychology, Behavioral Psychology, Clinical Psychology.
Location
Valdosta State University has campus locations in: Georgia
Nearby Schools for Psychology

Florida State University
(66 miles)
Tallahassee, FL

Florida Agricultural and Mechanical University
(66 miles)
Tallahassee, FL

University of Florida
(100 miles)
Gainesville, FL

University of North Florida
(113 miles)
Jacksonville, FL

Auburn University
(177 miles)
Auburn University, AL
Amridge University (199 miles)
Montgomery, AL, Online Option

University of Central Florida
(200 miles)
Orlando, FL

Auburn University at Montgomery
(200 miles)
Montgomery, AL