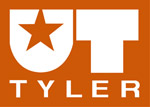 The University of Texas at Tyler
Map 3900 University Blvd, Tyler, TX 75799-6699» 903-566-7000 » www.uttyler.edu/

At the University of Texas at Tyler, you can take part in a Masters of Clinical Psychology. This degree will prepare you to work in a field whereby you actually influence those with mental health issues. When enrolling in the program, you will have to choose between general psychology or specialized psychology (mainly neuropsychology or school psychology). The focus is strongly on the community and you will do a lot of field-based work when studying towards your degree as well. The clinical courses are based more on theory, but these are still incredibly hands on programs where you will learn about all areas of psychology.

Interview
This school has not been interviewed yet. Contact us if you would be interested in an interview.
Format
Accreditation
APA Accredited
Psychology Degrees Offered:
Clinical Psychology MS Degree
Master's in Counseling Psychology
Reviews
The University of Texas at Tyler has no reviews yet.
Tuition & Financial Aid
Campus Setting: City - Small
Inquire for current tuition
Latest News on Google
Category
The University of Texas at Tyler has programs in the following specializations: Clinical Psychology, Counseling Psychology.
Location
The University of Texas at Tyler has campus locations in: Texas
Nearby Schools for Psychology
Amberton University (90 miles)
Garland, TX, Online Option

Louisiana State University-Shreveport
(91 miles)
Shreveport, LA
Southwestern Assemblies of God University (94 miles)
Waxahachie, TX, Online Option

The University of Texas at Dallas
(99 miles)
Richardson, TX, Online Option
Dallas Baptist University (103 miles)
Dallas, TX, Online Option

University of Dallas
(104 miles)
Irving, TX

Sam Houston State University
(111 miles)
Huntsville, TX

The University of Texas at Arlington
(112 miles)
Arlington, TX

Texas Woman's University
(126 miles)
Denton, TX

Northwestern State University of Louisiana
(132 miles)
Natchitoches, LA