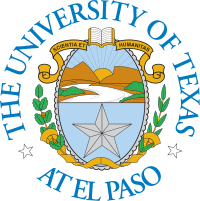 The University of Texas at El Paso
Map 500 W. University Ave, El Paso, TX 79968-0691» 915-747-5000 » www.utep.edu

The Psychology Department at The University of Texas at El Paso boasts of a passionate approach to teaching and research, providing only the best in faculty staff and resources. The department orients itself around research and the discovery of new knowledge in the field of psychology relating to individuals and behaviors. They strive to apply this knowledge in practical settings with the goal of improving the health and well being of the community. They offer both Graduate and undergraduate programs including degrees at Bachelor, Doctoral and Master levels. The department also has several active research projects which students are invited to take part in.

Interview
This school has not been interviewed yet. Contact us if you would be interested in an interview.
Format
Accreditation
APA Accredited
Psychology Degrees Offered:
Masters in Clinical Psychology
Masters in Experimental Psychology
PhD in General Psychology
Master of Arts in Psychology Concentrations to Clinical Concentration - Counseling Concentration - Experimental Concentration
Reviews
The University of Texas at El Paso has no reviews yet.
Tuition & Financial Aid
Campus Setting: City - Large
Inquire for current tuition
Latest News on Google
Category
The University of Texas at El Paso has programs in the following specializations: Clinical Psychology, Mental Health Psychology, General Psychology.
Location
The University of Texas at El Paso has campus locations in: Texas
Nearby Schools for Psychology

New Mexico State University-Main Campus
(38 miles)
Las Cruces, NM