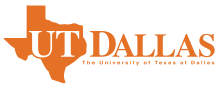 The University of Texas at Dallas
Map 800 West Campbell Road, Richardson, TX 75080-3021» 972-883-2111 » www.utdallas.edu

The School of Behavioral and Brain Sciences of the University of Texas at Dallas is a frontrunner in advanced psychology education. Master's students in the Psychological Sciences program are given the opportunity to experience critical hands on training and research projects that will give them a well-balanced education in their specialization. A faculty mentor will actively assist students in the completion of one or more research laboratories over a two year span. An MA from UTD provides a well-designed curriculum that was created with a well-rounded education in mind. Over 36 credit hours master's students will take Ph.D. level coursework in the field of social and personality, developmental, or cognitive psychology or neuroscience.

Interview
This school has not been interviewed yet. Contact us if you would be interested in an interview.
Format
Accreditation
APA Accredited
Psychology Degrees Offered:
Masters in Psychological Sciences
Master of Arts in Industrial and Organizational Psychology
Master of Arts in Marriage and Family Therapy
Reviews
The University of Texas at Dallas has no reviews yet.
Tuition & Financial Aid
Campus Setting: City - Midsize
Inquire for current tuition
Latest News on Google
Category
The University of Texas at Dallas has programs in the following specializations: Industrial/Organizational Psychology.
Location
The University of Texas at Dallas has campus locations in: Texas, Online
Nearby Schools for Psychology
Amberton University (11 miles)
Garland, TX, Online Option

University of Dallas
(14 miles)
Irving, TX
Dallas Baptist University (22 miles)
Dallas, TX, Online Option

Texas Woman's University
(27 miles)
Denton, TX

The University of Texas at Arlington
(28 miles)
Arlington, TX
Southwestern Assemblies of God University (41 miles)
Waxahachie, TX, Online Option

The University of Texas at Tyler
(99 miles)
Tyler, TX

Tarleton State University
(101 miles)
Stephenville, TX

Cameron University
(148 miles)
Lawton, OK

University of Oklahoma Norman Campus
(158 miles)
Norman, OK