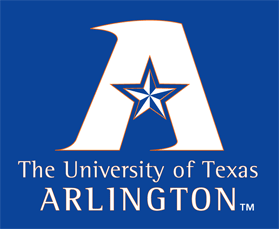 The University of Texas at Arlington
Map 701 S. Nedderman Dr., Arlington, TX 76013» 817-272-2011 » www.uta.edu
At the University of Texas at Arlington, you can study towards a Master's Program in Psychology. You also have the option of completing a thesis at the end of your studies, to further advance your degree. The focus is on I/O Psychology, which means you will be able to find employment within the business and organizational field of work. The MS program is designed for those who wish to start employment and hence does not include a thesis. However, the university is keen to support those who wish to continue on to a doctoral degree, and this focuses specifically on quantitative skills and empirical research.
Interview
This school has not been interviewed yet. Contact us if you would be interested in an interview.
Format
Accreditation
APA Accredited
Psychology Degrees Offered:
Masters in Industrial and Organizational Psychology
Master of Science In Criminal Justice - Forensic Psychology Concentration
Reviews
The University of Texas at Arlington has no reviews yet.
Tuition & Financial Aid
Campus Setting: City - Large
Inquire for current tuition
Latest News on Google
Category
The University of Texas at Arlington has programs in the following specializations: Industrial/Organizational Psychology, Forensic Psychology.
Location
The University of Texas at Arlington has campus locations in: Texas
Nearby Schools for Psychology
Dallas Baptist University (9.85 miles)
Dallas, TX, Online Option

University of Dallas
(14 miles)
Irving, TX
Southwestern Assemblies of God University (27 miles)
Waxahachie, TX, Online Option

The University of Texas at Dallas
(28 miles)
Richardson, TX, Online Option
Amberton University (28 miles)
Garland, TX, Online Option

Texas Woman's University
(34 miles)
Denton, TX

Tarleton State University
(74 miles)
Stephenville, TX

The University of Texas at Tyler
(112 miles)
Tyler, TX

Cameron University
(150 miles)
Lawton, OK

Abilene Christian University
(152 miles)
Abilene, TX, Online Option