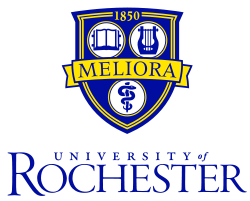 University of Rochester
Map Wilson Blvd. - Wallis Hall, Rochester, NY 14627-0011» 888-822-2256 » www.rochester.edu

At the University of Rochester, there are three different pathways of study available to participants, those being Clinical Psychology, Developmental Psychology and Social-Personality Psychology. Each of these leads to a Ph.D. Additionally, the university also offers the undergraduate option for psychology students. The university has a very strong focus on two psychological approaches, being the approach-avoidance model, which relates to achievement motivation, and the Self-Determination Theory. At the university, you will learn about a variety of disorders such as ADHD, but also about interpersonal relationships and how these impact individuals within a family surrounding. As such, the courses are highly focused on people, rather than businesses.

Interview
This school has not been interviewed yet. Contact us if you would be interested in an interview.
Format
Accreditation
APA Accredited
Psychology Degrees Offered:
PhD in Clinical and Social Sciences in Psychology
PhD in Clinical Psychology
PhD in Developmental Psychology
PhD in Social-Personality Psychology
Ph.D. in Clinical Psychology
Ph.D. in Cognition and Neural Science
Ph.D. in Developmental Psychology
Ph.D. in Social Psychology
Reviews
University of Rochester has no reviews yet.
Tuition & Financial Aid
Campus Setting: City - Midsize
Student-to-Faculty Ratio: 10 to 1
Total Enrollment: 4725
Inquire for current tuition
Latest News on Google
Category
University of Rochester has programs in the following specializations: Social Psychology, Clinical Psychology, Developmental Psychology.
Location
University of Rochester has campus locations in: New York
Nearby Schools for Psychology

SUNY College at Brockport
(17 miles)
Brockport, NY

University at Buffalo
(59 miles)
Buffalo, NY

Medaille College
(63 miles)
Buffalo, NY

Edinboro University of Pennsylvania
(154 miles)
Edinboro, PA, Online Option

Indiana University of Pennsylvania-Main Campus
(190 miles)
Indiana, PA

SUNY at Albany
(195 miles)
Albany, NY