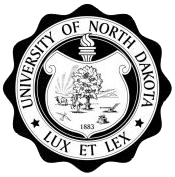 University of North Dakota
Map 264 Centennial Drive, Stop 8193, Grand Forks, ND 58202-8193» 800-225-5863 » und.edu

The University of North Dakota has recognized the ever growing area of Forensic Psychology and now offers a Masters Degree in Forensic Psychology. This program is suitable for anyone who is currently working in the field and would like to advance in their career, or to any students wishing to go on to study at doctorate level. It gives the students skills needed to go on and work in a variety of different settings such as addiction service centers, prisons and juvenile facilities, hospitals and more. The program consists of recorded lectures and online classes spread out over 2 years with specific deadlines for lessons and examinations.

Interview
This school has not been interviewed yet. Contact us if you would be interested in an interview.
Format
Accreditation
APA Accredited
Psychology Degrees Offered:
Master of Arts in Forensic Psychology
Autistic Spectrum Disorders (ASD) - Online Graduate Certificate
PhD in Clinical Psychology
PhD in General-Experimental Psychology
Master in Clinical-Community Psychology
Masters in School Psychology - Masters in Experimental Psychology
Master of Science in Clinical Psychology
Reviews
University of North Dakota has no reviews yet.
Tuition & Financial Aid
Campus Setting: City - Small
Student-to-Faculty Ratio: 20 to 1
Total Enrollment: 3297
Inquire for current tuition
Latest News on Google
Category
University of North Dakota has programs in the following specializations: Forensic Psychology, Clinical Psychology, Mental Health Psychology.
Location
University of North Dakota has campus locations in: North Dakota
Nearby Schools for Psychology

North Dakota State University-Main Campus
(72 miles)
Fargo, ND