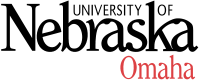 University of Nebraska at Omaha
Map 6001 Dodge St, Omaha, NE 68182-0225» 402-554-2800 » www.unomaha.edu

The University of Omaha, Nebraska, offers several psychology programs for graduates who are wishing to continue their education. The Master of Science in Industrial/Organizational Psychology was created to prepare it's students for entry into the workplace in their chosen specialization as well as for those who wish to continue their education further. The department prides itself on using the Scientist-Practitioner model to educate it's students. This particular program requires 33 hours of courses from the required list which includes Theory of Measurement and Design and Criterion as well as an additional 3 hours of approved electives and a comprehensive final examination.

Interview
This school has not been interviewed yet. Contact us if you would be interested in an interview.
Format
Accreditation
APA Accredited
Psychology Degrees Offered:
Master of Arts in Psychology
Doctor of Philosophy in Psychology
MasterÕs in Psychology
Doctoral Program in Psychology
Reviews
University of Nebraska at Omaha has no reviews yet.
Tuition & Financial Aid
Campus Setting: City - Large
Inquire for current tuition
Latest News on Google
Category
University of Nebraska at Omaha has programs in the following specializations: General Psychology.
Location
University of Nebraska at Omaha has campus locations in: Nebraska
Nearby Schools for Psychology
Bellevue University (8.87 miles)
Bellevue, NE, Online Option

University of South Dakota
(115 miles)
Vermillion, SD

Iowa State University
(133 miles)
Ames, IA

Kansas State University
(146 miles)
Manhattan, KS

University of Saint Mary
(149 miles)
Leavenworth, KS

Washburn University
(154 miles)
Topeka, KS

University of Kansas
(164 miles)
Lawrence, KS

University of Missouri-Kansas City
(171 miles)
Kansas City, MO

Avila University
(179 miles)
Kansas City, MO, Online Option