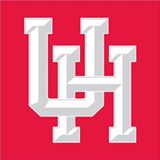 University of Houston-System Administration
Map 212 Ezekiel Cullen Building, Houston, TX 77204-2018» 713-743-1000 » www.uh.edu

At the University of Houston - System Administration, you can follow one of the more interesting graduate studies in psychology that is on offer. This is because it combines traditional research with new innovation. Their goal is to make sure you become an expert on psychological methods and theory. Additionally, their focus is on ensuring you will be enabled to solve some of the problems our society faces today. As such, the career options available to you on completion of your degree are vast, and Houston is the perfect location for this as well. There are four areas in which you can complete a Ph.D., being Industrial/Organizational, Clinical, Social and Developmental.

Interview
This school has not been interviewed yet. Contact us if you would be interested in an interview.
Format
Accreditation
APA Accredited
Psychology Degrees Offered:
Ph.D. in Clinical - Developmental - Industrial/Organizational - Social Psychology
Masters of Science in Clinical Psychology
Master of Science in Experimental Psychology
Reviews
University of Houston-System Administration has no reviews yet.
Tuition & Financial Aid
Campus Setting: City - Large
Inquire for current tuition
Latest News on Google
Category
University of Houston-System Administration has programs in the following specializations: Social Psychology, Clinical Psychology, Mental Health Psychology.
Location
University of Houston-System Administration has campus locations in: Texas
Nearby Schools for Psychology

Texas Southern University
(1.02 miles)
Houston, TX

Houston Baptist University
(10 miles)
Houston, TX

Sam Houston State University
(71 miles)
Huntsville, TX

Lamar University
(79 miles)
Beaumont, TX

Texas A & M University-College Station
(83 miles)
College Station, TX, Online Option

Texas State University-San Marcos
(156 miles)
San Marcos, TX

The University of Texas at Tyler
(179 miles)
Tyler, TX

Texas A & M University-Corpus Christi
(183 miles)
Corpus Christi, TX

Our Lady of the Lake University-San Antonio
(193 miles)
San Antonio, TX

Northwestern State University of Louisiana
(194 miles)
Natchitoches, LA