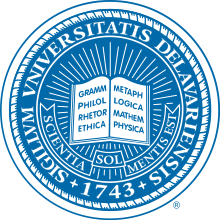 University of Delaware
Map 104 Hullihen Hall, Newark, DE 19716» 302-831-2000 » www.udel.edu/

The University of Delaware is the university of choice for many people who want to have a focus on psychology. They offer three different undergraduate degrees, being the BS and the BA in psychology, and a BS in neuroscience. Additionally, they have four different Ph.D. programs on offer (behavioral neuroscience, cognitive psychology, clinical science and social psychology). The school is committed to providing you with a fantastic learning environment by offering world class research facilities and by ensuring you are fully supported as a student. Indeed, they have been awarded numerous awards to demonstrate the excellence they offer to their students.

Interview
This school has not been interviewed yet. Contact us if you would be interested in an interview.
Format
Accreditation
APA Accredited
Psychology Degrees Offered:
Doctoral in Psychology of Behavioral Neuroscience - Clinical Science - Cognitive Psychology - Social Psychology
Master of Science Developmental-Clinical Psychology
Reviews
University of Delaware has no reviews yet.
Tuition & Financial Aid
Campus Setting: Suburb - Large
Inquire for current tuition
Latest News on Google
Category
University of Delaware has programs in the following specializations: Cognitive Psychology, Developmental Psychology.
Location
University of Delaware has campus locations in: Delaware
Nearby Schools for Psychology

Wilmington University
(8.86 miles)
New Castle, DE, Online Option

Immaculata University
(26 miles)
Immaculata, PA

Villanova University
(33 miles)
Villanova, PA

Saint Joseph's University
(35 miles)
Philadelphia, PA

Drexel University
(35 miles)
Philadelphia, PA

Philadelphia College of Osteopathic Medicine
(36 miles)
Philadelphia, PA

Millersville University of Pennsylvania
(39 miles)
Millersville, PA

Chestnut Hill College
(40 miles)
Philadelphia, PA

La Salle University
(40 miles)
Philadelphia, PA

Arcadia University
(42 miles)
Glenside, PA