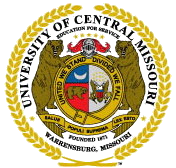 University of Central Missouri
Map 202 Administration Building, Warrensburg, MO 64093» 660-543-4111 » www.ucmo.edu

The Master's Degree Program at the University of Central Missouri is in preparation for a pre-doctoral program, and is a good opportunity for students continuing in academics to develop their skills in research. Professional networking, the co-authoring of relevant articles with members of the faculty, and an expansion in psychology information are all achievable through an MA at Central Missouri. Students who enroll in the pre-doctoral program are given guidance and extra experience necessary to assist in the choosing of a concentration of area of specialization in the field of psychology, including social, cognitive, counseling and experimental psychology as well.

Interview
This school has not been interviewed yet. Contact us if you would be interested in an interview.
Format
Accreditation
APA Accredited
Psychology Degrees Offered:
Masters of Science in Psychology
PhD Clinical and Health Psychology
Reviews
University of Central Missouri has no reviews yet.
Tuition & Financial Aid
Campus Setting: Rural - Fringe
Inquire for current tuition
Latest News on Google
Category
University of Central Missouri has programs in the following specializations: Health Psychology.
Location
University of Central Missouri has campus locations in: Missouri
Nearby Schools for Psychology

Avila University
(48 miles)
Kansas City, MO, Online Option

University of Missouri-Kansas City
(49 miles)
Kansas City, MO

University of Saint Mary
(72 miles)
Leavenworth, KS

University of Missouri-Columbia
(75 miles)
Columbia, MO, Online Option

University of Kansas
(83 miles)
Lawrence, KS

Washburn University
(108 miles)
Topeka, KS

Pittsburg State University
(111 miles)
Pittsburg, KS, Online Option

Forest Institute of Professional Psychology
(114 miles)
Springfield, MO
Missouri University of Science and Technology (120 miles)
Rolla, MO, Online Option

Kansas State University
(156 miles)
Manhattan, KS