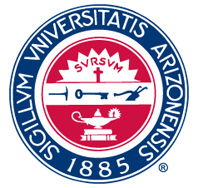 University of Arizona
Map 1401 E University, Tucson, AZ 85721-0066» 520-621-2211 » www.arizona.edu

The graduate doctoral programs at the University of Arizona (UA) offer four areas of study in the field of psychology including Ethology and Evolutionary, Social, and Clinical Psychology, as well as Cognition and Neural Systems. Ulterior sub-categories are also available within the studies of Forensic Psychology and Program Evaluation and Research Methods. UA offers an Accelerated Master's Program created for those students wishing to gain access to extra training in research as well as practical experience in order to flourish in following Ph.D. programs, or professions where experience with research plays a key role in the success of the position. The AMP isn't always available, so students wishing to enroll should contact the registrar's office before proceeding with an application.

Interview
This school has not been interviewed yet. Contact us if you would be interested in an interview.
Format
Accreditation
APA Accredited
Psychology Degrees Offered:
Accelerated Masters in Psychology
Master of Arts in Psychological Science
PhD in Clinical Psychology
Reviews
University of Arizona has no reviews yet.
Tuition & Financial Aid
Campus Setting: City - Large
Student-to-Faculty Ratio: 22 to 1
Total Enrollment: 8658
Inquire for current tuition
Latest News on Google
Category
University of Arizona has programs in the following specializations: Clinical Psychology.
Location
University of Arizona has campus locations in: Arizona
Nearby Schools for Psychology

Arizona State University
(100 miles)
Tempe, AZ

Grand Canyon University
(112 miles)
Phoenix, AZ

Argosy University
(114 miles)
Phoenix, AZ, Online Option

Northcentral University
(181 miles)
Prescott Valley, AZ