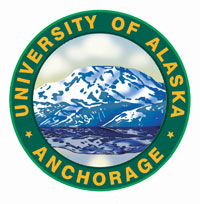 University of Alaska Anchorage
Map 3211 Providence Drive, Anchorage, AK 99508» 907-786-1800 » www.uaa.alaska.edu

The Masters of Science Program in Clinical Psychology at the University of Alaska Anchorage trains students in the diverse field of mental health. The course is designed to produce practicing scientists who will dedicate themselves to helping the community battle behavioral health related issues and evolve as a society. Graduates of this program should leave with a vast understanding of psychology in a contemporary sense with a specialized focus in clinical psychology. In order to complete the clinical psychology program, students must be well versed in research analysis while proving to have clinical competence, and acceptable technique in the ability to write related materials.

Interview
This school has not been interviewed yet. Contact us if you would be interested in an interview.
Format
Accreditation
APA Accredited
Psychology Degrees Offered:
Masters of Science in Clinical Psychology
Master of Education in Foundations in Behavior Analysis
Reviews
University of Alaska Anchorage has no reviews yet.
Tuition & Financial Aid
Campus Setting: City - Large
Student-to-Faculty Ratio: 15 to 1
Total Enrollment: 999
Inquire for current tuition
Latest News on Google
Category
University of Alaska Anchorage has programs in the following specializations: Clinical Psychology.
Location
University of Alaska Anchorage has campus locations in: Alaska
Nearby Schools for Psychology

Alaska Pacific University
(0.74 miles)
Anchorage, AK