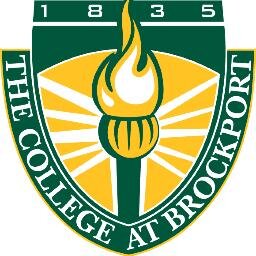 SUNY College at Brockport
Map 350 New Campus Dr, Brockport, NY 14420-2919» 585-395-2361 » www.brockport.edu

State University of New York's College at Brockport offers Master of Arts in Psychology programs that provide a chance for both graduates and undergraduates to use it as a final point of study before gaining entry in to employment in the field of psychology or to enable them to progress onto a Doctoral Degree. The programs offered cover a wide range of psychology specializations and use the Scientist-Practitioner teaching model which includes detailed investigations into human behavior. Graduates are given the chance to work in a wide variety of clinical settings to gain the valuable experience needed to become a successful practitioner in the psychology field.

Interview
This school has not been interviewed yet. Contact us if you would be interested in an interview.
Format
Accreditation
APA Accredited
Psychology Degrees Offered:
MA In Psychology
Master of Arts in Psychological Research
Reviews
SUNY College at Brockport has no reviews yet.
Tuition & Financial Aid
Campus Setting: Town - Fringe
Inquire for current tuition
Latest News on Google
Category
SUNY College at Brockport has programs in the following specializations: .
Location
SUNY College at Brockport has campus locations in: New York
Nearby Schools for Psychology

University of Rochester
(17 miles)
Rochester, NY

University at Buffalo
(45 miles)
Buffalo, NY

Medaille College
(50 miles)
Buffalo, NY

Edinboro University of Pennsylvania
(144 miles)
Edinboro, PA, Online Option

Indiana University of Pennsylvania-Main Campus
(190 miles)
Indiana, PA