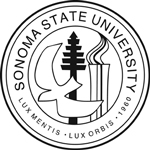 Sonoma State University
Map 1801 E Cotati Ave, Rohnert Park, CA 94928-3609» 707-664-2880 » www.sonoma.edu

At Sonoma State University, you can take part in an M.A. in Psychology, with a particular emphasis on depth psychology. The university has always had a strong focus on existential and humanistic traditions and looks particularly at ensuring the human experience is one of great quality. All their programs are delivered by focusing on four words, being distinguished, quality, human and experience. Depth psychology follows the teachings of Jung, which focuses strongly on symbolism. In order to complete the course, you will also need to complete an internship, as well as producing a paper on an area of psychology that is of particular passionate interest to you.

Interview
This school has not been interviewed yet. Contact us if you would be interested in an interview.
Format
Accreditation
APA Accredited
Psychology Degrees Offered:
Master of Arts in Psychology
Masters of Science in Mental Health Counseling
Reviews
Sonoma State University has no reviews yet.
Tuition & Financial Aid
Campus Setting: Suburb - Large
Inquire for current tuition
Latest News on Google
Category
Sonoma State University has programs in the following specializations: General Psychology, Mental Health Psychology.
Location
Sonoma State University has campus locations in: California
Nearby Schools for Psychology

Dominican University of California
(26 miles)
San Rafael, CA

Saybrook University
(40 miles)
San Francisco, CA

University of San Francisco
(41 miles)
San Francisco, CA, Online Option

Golden Gate University-San Francisco
(41 miles)
San Francisco, CA

John F Kennedy University
(41 miles)
Pleasant Hill, CA

California Institute of Integral Studies
(42 miles)
San Francisco, CA

San Francisco State University
(44 miles)
San Francisco, CA, Online Option

Notre Dame de Namur University
(61 miles)
Belmont, CA

Stanford University
(68 miles)
Stanford, CA

California State University-Sacramento
(69 miles)
Sacramento, CA