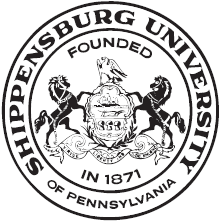 Shippensburg University of Pennsylvania
Map 1871 Old Main Drive, Shippensburg, PA 17257-2299» 717-477-7447 » www.ship.edu/

You can study towards an MS in Psychological Science at the Shippensburg University of Pennsylvania. With this, you have a choice of three tracts, being general/reading, applied and research. Choosing general/reading generally means that you are already employed and are looking at advancing your career. The applied tract is suitable for those who are looking for a career in the field. Finally, the research option is most suitable for those who want to go on towards achieving a doctoral degree. The university places a strong emphasis on community and they ensure that each student receives the personal attention he or she needs.

Interview
This school has not been interviewed yet. Contact us if you would be interested in an interview.
Format
Accreditation
APA Accredited
Psychology Degrees Offered:
Master of Science in Psychological Science
Master of Science in Educational Psychology & Methodology
Reviews
Shippensburg University of Pennsylvania has no reviews yet.
Tuition & Financial Aid
Campus Setting: Town - Fringe
Inquire for current tuition
Latest News on Google
Category
Shippensburg University of Pennsylvania has programs in the following specializations: Educational Psychology.
Location
Shippensburg University of Pennsylvania has campus locations in: Pennsylvania
Nearby Schools for Psychology

American Public University System
(56 miles)
Charles Town, WV, Online Option

Millersville University of Pennsylvania
(62 miles)
Millersville, PA

Towson University
(67 miles)
Towson, MD

Loyola University Maryland
(69 miles)
Baltimore, MD, Online Option

University of Maryland-Baltimore County
(70 miles)
Baltimore, MD

University of Baltimore
(71 miles)
Baltimore, MD

University of Maryland
(80 miles)
College Park, MD

American University
(81 miles)
Washington, DC

Catholic University of America
(82 miles)
Washington, DC

Bowie State University
(83 miles)
Bowie, MD