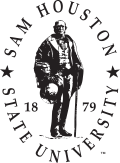 Sam Houston State University
Map 1806 Ave J, Huntsville, TX 77340» 936-294-1111 » www.shsu.edu/

At Sam Houston State University, you can take part in a number of psychology graduate programs. There is the doctor of philosophy program, which focuses on the clinical and research elements of psychology and looks strongly at the legal issues surrounding psychology. Then, there are the Master of Arts programs. Various sub-specializations are offered here, being general, clinical and school psychology. The emphasis for the university is on research and the science of psychology itself. The University is one of the oldest in the country, having first been established in 1879, when it had just 109 students and was a "normal institute".

Interview
This school has not been interviewed yet. Contact us if you would be interested in an interview.
Format
Accreditation
APA Accredited
Psychology Degrees Offered:
Masters in Psychology
Doctor of Philosophy
Masters of Science in Experimental Psychology
Reviews
Sam Houston State University has no reviews yet.
Tuition & Financial Aid
Campus Setting: Town - Distant
Inquire for current tuition
Latest News on Google
Category
Sam Houston State University has programs in the following specializations: General Psychology, Mental Health Psychology.
Location
Sam Houston State University has campus locations in: Texas
Nearby Schools for Psychology

Texas A & M University-College Station
(46 miles)
College Station, TX, Online Option

Texas Southern University
(70 miles)
Houston, TX

University of Houston-System Administration
(71 miles)
Houston, TX

Houston Baptist University
(71 miles)
Houston, TX

Lamar University
(100 miles)
Beaumont, TX

The University of Texas at Tyler
(111 miles)
Tyler, TX
Southwestern Assemblies of God University (139 miles)
Waxahachie, TX, Online Option

Texas State University-San Marcos
(153 miles)
San Marcos, TX
Dallas Baptist University (160 miles)
Dallas, TX, Online Option

Louisiana State University-Shreveport
(160 miles)
Shreveport, LA