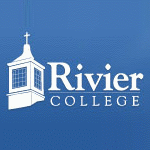 Rivier University
Map 420 South Main St, Nashua, NH 3060» 603-888-1311 » www.rivier.edu

Rivier University offers graduate psychology programs with a strong base in bio psycho-social behavior and revolve around research, analysis, and evaluation of data collected. Classes provide a practical experience with many hands on activities and the ability to work closely with the standard for psychology industry software. Rivier offers Psychology Master's programs that help ready students for further education or professional opportunities such as doctoral programs or employment in human service and academic fields. The Doctorate of Psychology in Counseling and School Psychology (Psy.D.) allows students to apply license to practice in public service opportunities or to continue in the education field by teaching at a university level.

Interview
This school has not been interviewed yet. Contact us if you would be interested in an interview.
Format
Accreditation
APA Accredited
Psychology Degrees Offered:
Masters of Science Clinical Psychology
Masters of Science Experimental Psychology
Master of Science in Applied Psychology
Reviews
Rivier University has no reviews yet.
Tuition & Financial Aid
Campus Setting: City - Small
Inquire for current tuition
Latest News on Google
Category
Rivier University has programs in the following specializations: Clinical Psychology, Mental Health Psychology, Applied Psychology.
Location
Rivier University has campus locations in: New Hampshire, Online
Nearby Schools for Psychology

University of Massachusetts-Lowell
(8.83 miles)
Lowell, MA

Southern New Hampshire University
(21 miles)
Manchester, NH

Lesley University
(30 miles)
Cambridge, MA, Online Option
Harvard University
(30 miles)
Cambridge, MA

Boston College
(31 miles)
Chestnut Hill, MA

Boston University
(32 miles)
Boston, MA

William James College
(33 miles)
Newton, MA, Online Option

Salem State University
(33 miles)
Salem, MA

Northeastern University
(33 miles)
Boston, MA

University of Massachusetts Amherst
(60 miles)
Amherst, MA