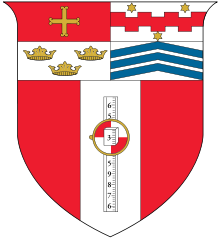 Rensselaer Polytechnic Institute
Map 110 8th St, Troy, NY 12180-3590» 518-276-6000 » www.rpi.edu

The Cognitive Science Department at Rensselaer Polytechnic Institute offers a Master of Science Degree in Cognitive Science. However, the program is only available to two types of students, the first group being those who are already studying a doctoral level program at Rensselaer, this is not limited to cognitive science and may include students studying other Doctoral Degrees who wish to obtain a Masters in the field. The second group of students are those who are already enrolled in the five year program which brings together the Bachelor of Science Degree in Psychology or Philosophy and the Cognitive Science Masters.

Interview
This school has not been interviewed yet. Contact us if you would be interested in an interview.
Format
Accreditation
APA Accredited
Psychology Degrees Offered:
Master of Science in Cognitive Science
Masters in Clinical Counseling MS IN Psychology
Reviews
Rensselaer Polytechnic Institute has no reviews yet.
Tuition & Financial Aid
Campus Setting: City - Small
Inquire for current tuition
Latest News on Google
Category
Rensselaer Polytechnic Institute has programs in the following specializations: Cognitive Psychology, Counseling Psychology.
Location
Rensselaer Polytechnic Institute has campus locations in: New York
Nearby Schools for Psychology

SUNY at Albany
(7.97 miles)
Albany, NY

University of Massachusetts Amherst
(63 miles)
Amherst, MA

Mount Holyoke College
(65 miles)
South Hadley, MA

Marist College
(71 miles)
Poughkeepsie, NY

University of Hartford
(81 miles)
West Hartford, CT, Online Option

Central Connecticut State University
(86 miles)
New Britain, CT

University of Connecticut
(97 miles)
Storrs, CT

Southern Connecticut State University
(104 miles)
New Haven, CT

Sacred Heart University
(107 miles)
Fairfield, CT

Rivier University
(113 miles)
Nashua, NH, Online Option