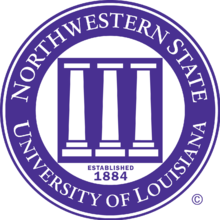 Northwestern State University of Louisiana
Map University Parkway, Natchitoches, LA 71497-0002» 318-357-6011 » www.nsula.edu/

Northwestern State University of Louisiana emphasizes the development of vocabulary and theory and promotes analytical and critical thinking skills. Through applied research, practical training, and the integration of behavioral exploration, students are encouraged to study a wide range of science courses that will give a well-rounded and diverse education to expand into real life applications. NSU promotes professional hands on learning to assist students in developing a diverse learning experience enhanced with top of the line technology. Students are expected to pursue further education in a graduate program, or apply for employment in their field of study following graduation. In order to apply for the graduate program in psychology, undergraduate students require a full 48 semester hours with a broad selection of psychology courses.

Interview
This school has not been interviewed yet. Contact us if you would be interested in an interview.
Format
Accreditation
APA Accredited
Psychology Degrees Offered:
Clinical Psychology Master of Science Program
Master of Science in Psychology
Reviews
Northwestern State University of Louisiana has no reviews yet.
Tuition & Financial Aid
Campus Setting: Town - Remote
Inquire for current tuition
Latest News on Google
Category
Northwestern State University of Louisiana has programs in the following specializations: Clinical Psychology, General Psychology.
Location
Northwestern State University of Louisiana has campus locations in: Louisiana
Nearby Schools for Psychology

Louisiana State University-Shreveport
(59 miles)
Shreveport, LA

Louisiana Tech University
(60 miles)
Ruston, LA
University of Louisiana-Monroe (80 miles)
Monroe, LA, Online Option

Lamar University
(131 miles)
Beaumont, TX

The University of Texas at Tyler
(132 miles)
Tyler, TX

Louisiana State University and Agricultural & Mechanical College
(140 miles)
Baton Rouge, LA

Sam Houston State University
(161 miles)
Huntsville, TX

Mississippi College
(167 miles)
Clinton, MS

University of Houston-System Administration
(194 miles)
Houston, TX

Texas Southern University
(194 miles)
Houston, TX