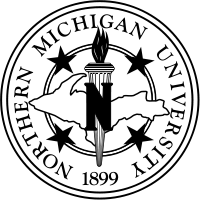 Northern Michigan University
Map 1401 Presque Isle Avenue, Marquette, MI 49855» 906-227-1000 » www.nmu.edu

Northern Michigan University offers a General Psychology Master's Degree that provides graduates with the basic fundamentals necessary to succeed in a Psychology related career, as well as a strong foundation for students seeking to further their academics by enrolling in a doctoral program. NMU gives students the tools and information needed to create a unique and effective research method that expands across a multitude of subjects in the world of psychology. Students are expected to choose a thesis subject in social, cognitive, or developmental psychology, or may select a topic in behavioral analysis, neuroscience, cognitive science or a history of psychology. Faculty advisers with expertise in the chosen subject of psychology will work closely with graduate students to complete this project to the approval of the student's thesis committee.

Interview
This school has not been interviewed yet. Contact us if you would be interested in an interview.
Format
Accreditation
APA Accredited
Psychology Degrees Offered:
Masters in General Psychology
Master of Science in Clinical Psychology
Master of Science in Clinical Psychology/Marriage and Family Therapy (MFT)
Master of Science in Clinical
Psychology/MFT/LPCC
Reviews
Northern Michigan University has no reviews yet.
Tuition & Financial Aid
Campus Setting: Town - Remote
Inquire for current tuition
Latest News on Google
Category
Northern Michigan University has programs in the following specializations: General Psychology, Clinical Psychology.
Location
Northern Michigan University has campus locations in: Michigan
Nearby Schools for Psychology

University of Wisconsin-Stevens Point
(175 miles)
Stevens Point, WI

University of Wisconsin-Oshkosh
(184 miles)
Oshkosh, WI