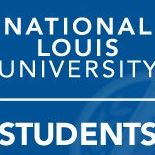 National Louis University
Map 122 S Michigan Ave, Chicago, IL 60603» 800-443-5522 » www.nl.edu

Through the National Louis University, you are able to obtain a Master's in Psychology. This degree is suitable both for those who wish to start work in a variety of psychological settings, and for those who want to further their academic career and study on towards a doctoral program. Additionally, they offer a range of psychology certificates for those who require more specialized knowledge. These include general psychology, health, human development, organizational and psychological assessment. The National Louis University is one of the oldest and most diverse in the state of Chicago. It is also known as the "teacher of teachers."

Interview
This school has not been interviewed yet. Contact us if you would be interested in an interview.
Format
Accreditation
APA Accredited
Psychology Degrees Offered:
Master of Arts in Psychology
Masters of Arts in General Psychology
Masters of Arts in Industrial/Organizational Psychology
Reviews
National Louis University has no reviews yet.
Tuition & Financial Aid
Campus Setting: City - Large
Inquire for current tuition
Latest News on Google
Category
National Louis University has programs in the following specializations: General Psychology, Industrial/Organizational Psychology.
Location
National Louis University has campus locations in: Illinois
Nearby Schools for Psychology

Roosevelt University
(0.26 miles)
Chicago, IL

Adler School of Professional Psychology
(0.29 miles)
Chicago, IL, Online Option

The Chicago School of Professional Psychology at Chicago
(0.73 miles)
Chicago, IL, Online Option

University of Illinois at Chicago
(1.44 miles)
Chicago, IL

DePaul University
(3.36 miles)
Chicago, IL

Loyola University Chicago
(8.41 miles)
Chicago, IL

Concordia University-Chicago
(9.61 miles)
River Forest, IL

Chicago State University
(11 miles)
Chicago, IL

Northwestern University
(13 miles)
Evanston, IL

Calumet College of Saint Joseph
(16 miles)
Whiting, IN, Online Option