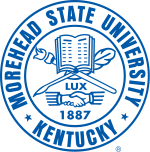 Morehead State University
Map University Blvd, Morehead, KY 40351» 606-783-2221 » www.moreheadstate.edu

If you have an interest in clinical psychology, you may want to complete a master's degree at the Morehead State University. The course includes both classroom tuition and hands-on experience and must include an internship in the final year. Morehead has been recognized as being one of the best universities in the country, which is due to their innovative and inclusive methods of teaching that puts both students and members of the community central to their operations. Additionally, they have a particular emphasis on accessibility, including for veterans. They are committed to improving the local community through their work and by delivering world class graduates.

Interview
This school has not been interviewed yet. Contact us if you would be interested in an interview.
Format
Accreditation
APA Accredited
Psychology Degrees Offered:
Master's Program in Clinical Psychology
Master of Arts in Psychology
Reviews
Morehead State University has no reviews yet.
Tuition & Financial Aid
Campus Setting: Town - Remote
Inquire for current tuition
Latest News on Google
Category
Morehead State University has programs in the following specializations: Clinical Psychology, General Psychology.
Location
Morehead State University has campus locations in: Kentucky
Nearby Schools for Psychology

Marshall University
(57 miles)
Huntington, WV

Eastern Kentucky University
(57 miles)
Richmond, KY

University of Kentucky
(60 miles)
Lexington, KY

Union Institute & University
(87 miles)
Cincinnati, OH

Xavier University
(87 miles)
Cincinnati, OH, Online Option

University of Cincinnati-Main Campus
(88 miles)
Cincinnati, OH

Union College
(95 miles)
Barbourville, KY
Ohio Christian University (102 miles)
Circleville, OH, Online Option
University of the Cumberlands (108 miles)
Williamsburg, KY, Online Option

Lincoln Memorial University
(112 miles)
Harrogate, TN