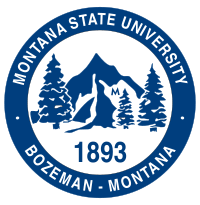 Montana State University
Map Montana State University, Bozeman, MT 59717» 406-994-0211 » www.montana.edu/

A number of different psychology degrees can be undertaken at Montana State University. The first is the BS in Psychology, the second the MS in Psychology and finally the psychology minor. The goal of the university is to provide you with the opportunity to learn in an environment where innovative psychological science and research is at the forefront of operations. They will support you in building on your intellectual curiosity, making you a true expert in your field through both academic and hands-on, practical experience. Advanced research training is one of the most important elements of both the BS and the MS.

Interview
This school has not been interviewed yet. Contact us if you would be interested in an interview.
Format
Accreditation
APA Accredited
Psychology Degrees Offered:
M.S. in Psychology Psycological Science
Master of Arts or Master of Science in Clinical Psychology
Reviews
Montana State University has no reviews yet.
Tuition & Financial Aid
Campus Setting: Town - Remote
Student-to-Faculty Ratio: 18 to 1
Total Enrollment: 1590
Inquire for current tuition
Latest News on Google
Category
Montana State University has programs in the following specializations: Clinical Psychology.
Location
Montana State University has campus locations in: Montana
Nearby Schools for Psychology
Montana State University Billings (122 miles)
Billings, MT, Online Option