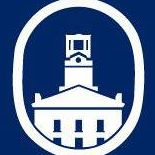 Marietta College
Map Irvine Bldg, Marietta, OH 45750» 740-376-4643 » www.marietta.edu

At the Marietta College, you can take part in a Master of Arts in Psychology program. This degree allows you to either seek employment in the field of psychology, or it allows you to continue on your academic career by working towards a Ph.D. The course includes both practical and academic education and you will also be required to complete and defend a thesis. Marietta College is one of the oldest universities in the country and it is one of the so called "revolutionary colleges". Indeed, it has been around under a different name since 1797. The college is nonsectarian, meaning it is open to anybody.

Interview
This school has not been interviewed yet. Contact us if you would be interested in an interview.
Format
Accreditation
APA Accredited
Psychology Degrees Offered:
Master of Arts in Psychology
Master of Arts in Clinical Mental Health Counseling
Master of Arts in Psychology
Doctor of Psychology
Reviews
Marietta College has no reviews yet.
Tuition & Financial Aid
Campus Setting: Town - Fringe
Inquire for current tuition
Latest News on Google
Category
Marietta College has programs in the following specializations: General Psychology, Mental Health Psychology.
Location
Marietta College has campus locations in: Ohio
Nearby Schools for Psychology
Ohio Christian University (79 miles)
Circleville, OH, Online Option

West Virginia University
(81 miles)
Morgantown, WV

Marshall University
(87 miles)
Huntington, WV

Franklin University
(90 miles)
Columbus, OH

California University of Pennsylvania
(94 miles)
California, PA, Online Option

Point Park University
(104 miles)
Pittsburgh, PA

Carnegie Mellon University
(107 miles)
Pittsburgh, PA

Chatham University
(108 miles)
Pittsburgh, PA

Antioch University-System Administration
(134 miles)
Yellow Springs, OH

Morehead State University
(136 miles)
Morehead, KY