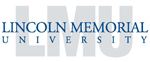 Lincoln Memorial University
Map 6965 Cumberland Gap Pky, Harrogate, TN 37752-9900» 423-869-7089 » www.lmunet.edu

Lincoln Memorial University hosts a psychology program based around the fundamentals of theory, personal awareness, practice, and research. Students gain a stable foundation in the field of psychology through a comprehensive internship program that prepares graduates for professional work in their chosen areas of psychology. The BSc program provides award-winning faculty to lead undergraduate students majoring in psychology to success over their four year course. Students are expected to exceed the American psychological Association's requirements for a psychology major by taking 16 specific courses including Child and Adolescent psychology, Adult Development, Statistical Methods for the Social Sciences, Counseling Theories and Techniques, and more.

Interview
This school has not been interviewed yet. Contact us if you would be interested in an interview.
Format
Accreditation
APA Accredited
Psychology Degrees Offered:
Masters in Psychology/Counseling
Masters in Psychology
Master of Science in Counseling Psychology
Reviews
Lincoln Memorial University has no reviews yet.
Tuition & Financial Aid
Campus Setting: Town - Remote
Inquire for current tuition
Latest News on Google
Category
Lincoln Memorial University has programs in the following specializations: Counseling Psychology, General Psychology.
Location
Lincoln Memorial University has campus locations in: Tennessee
Nearby Schools for Psychology

Union College
(24 miles)
Barbourville, KY
University of the Cumberlands (30 miles)
Williamsburg, KY, Online Option

Eastern Kentucky University
(88 miles)
Richmond, KY

Western Carolina University
(92 miles)
Cullowhee, NC

University of Kentucky
(110 miles)
Lexington, KY

Morehead State University
(112 miles)
Morehead, KY

Clemson University
(139 miles)
Clemson, SC

Marshall University
(144 miles)
Huntington, WV

Western Kentucky University
(157 miles)
Bowling Green, KY

Middle Tennessee State University
(159 miles)
Murfreesboro, TN