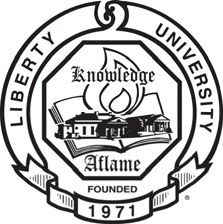 Liberty University
Map 1971 University Blvd, Lynchburg, VA 24502» 434-582-2000 » www.liberty.edu

Liberty University currently offers the Bachelor of Science in Psychology. They also have a minor psychology program. The BS focuses specifically on counseling (research or clinical), counseling and human development, and human services. The employment opportunities for those who complete this degree are fascinating and wide-ranging, and include private practices, child development, residential treatment and other treatment centers, substance abuse, church counseling, group homes and human resources fields. Liberty is a christian university and their curriculum is faith-based, creating degree holders who have Christ at their center. Their commitment is to develop champions of Christ, who have a true impact on their communities.

Interview
This school has not been interviewed yet. Contact us if you would be interested in an interview.
Format
Accreditation
APA Accredited
Psychology Degrees Offered:
Master of Arts in Applied Social Psychology
Master of Arts in Psychology
Reviews
Liberty University has no reviews yet.
Tuition & Financial Aid
Campus Setting: City - Small
Inquire for current tuition
Latest News on Google
Category
Liberty University has programs in the following specializations: Social Psychology, General Psychology.
Location
Liberty University has campus locations in: Virginia, Online
Nearby Schools for Psychology

University of Virginia-Main Campus
(60 miles)
Charlottesville, VA, Online Option

James Madison University
(77 miles)
Harrisonburg, VA

University of North Carolina at Greensboro
(95 miles)
Greensboro, NC

Virginia Commonwealth University
(96 miles)
Richmond, VA

Virginia State University
(97 miles)
Petersburg, VA

University of North Carolina at Chapel Hill
(100 miles)
Chapel Hill, NC

Wake Forest University
(104 miles)
Winston Salem, NC
Winston-Salem State University (105 miles)
Winston-Salem, NC, Online Option

George Mason University
(144 miles)
Fairfax, VA

American Public University System
(152 miles)
Charles Town, WV, Online Option