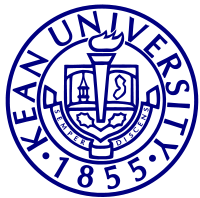 Kean University
Map 1000 Morris Ave, Union, NJ 7083» 908-737-5326 » www.kean.edu

At the Kean University School of Psychology, you can study towards undergraduate and graduate degrees in psychology. On an undergraduate level, the focus is on general psychology, or on a combination between psychology and occupational health, including psychiatric rehabilitation. The graduate degrees exist in psychological services and human behavior and organizational psychologies. These degrees will prepare you to work in the field of psychology across a range of different industries, be they directly in the community, in the public sector, or even through a private practice. Finally, they also offer the Professional Diploma in Marriage and Family Therapy for those who wish to work with families.

Interview
This school has not been interviewed yet. Contact us if you would be interested in an interview.
Format
Accreditation
APA Accredited
Psychology Degrees Offered:
Marriage and Family Therapy (Professional Diploma)
Psychology - Human Behavior and Organizational Psychology (Master of Arts)
Psychology - Psychological Services (Master of Arts)
School Psychology (Professional Diploma)
Master of Arts in Applied Social Psychology
Reviews
Kean University has no reviews yet.
Tuition & Financial Aid
Campus Setting: Suburb - Large
Inquire for current tuition
Latest News on Google
Category
Kean University has programs in the following specializations: Industrial/Organizational Psychology, School Psychology, Social Psychology.
Location
Kean University has campus locations in: New Jersey
Nearby Schools for Psychology

Seton Hall University
(4.44 miles)
South Orange, NJ

New Jersey City University
(8.00 miles)
Jersey City, NJ

Pace University-New York
(12 miles)
New York, NY

Fairleigh Dickinson University-College at Florham
(12 miles)
Madison, NJ

Montclair State University
(13 miles)
Montclair, NJ

New York University
(13 miles)
New York, NY

The New School
(13 miles)
New York, NY

Touro College
(14 miles)
New York, NY

CUNY John Jay College of Criminal Justice
(14 miles)
New York, NY

CUNY Hunter College
(15 miles)
New York, NY