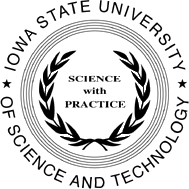 Iowa State University
Map 3410 Beardshear Hall, Ames, IA 50011-2030» 515-294-5836 » www.iastate.edu

Iowa State University's Department of Psychology offers a varied range of programs at both graduate and undergraduate level. These programs are aimed at students who have an interest in human behavior and who wish to pursue an eventual career in one of the many professional Psychology related positions. An undergraduate psychology degree may be beneficial for anyone who wants to work with the public in a more general role however those who specifically want to work in the psychology field will need to pursue a graduate level degree such as a Masters or Doctoral Degree. Programs cover a wide range of different Psychology tracks.

Interview
This school has not been interviewed yet. Contact us if you would be interested in an interview.
Format
Accreditation
APA Accredited
Psychology Degrees Offered:
Doctorate in Cognitive Psychology
Doctorate in Counseling Psychology
Doctorate in Social Psychology
Marriage and Family Therapy (Professional Diploma)
Psychology - Human Behavior and Organizational Psychology (Master of Arts)
Psychology - Psychological Services (Master of Arts)
School Psychology (Professional Diploma)
Reviews
Iowa State University has no reviews yet.
Tuition & Financial Aid
Campus Setting: City - Small
Inquire for current tuition
Latest News on Google
Category
Iowa State University has programs in the following specializations: Cognitive Psychology, Counseling Psychology, Social Psychology, Industrial/Organizational Psychology, School Psychology.
Location
Iowa State University has campus locations in: Iowa
Nearby Schools for Psychology

University of Northern Iowa
(70 miles)
Cedar Falls, IA, Online Option
Bellevue University (132 miles)
Bellevue, NE, Online Option

University of Nebraska at Omaha
(133 miles)
Omaha, NE

Minnesota State University-Mankato
(148 miles)
Mankato, MN

Saint Mary's University of Minnesota
(171 miles)
Winona, MN

University of South Dakota
(175 miles)
Vermillion, SD

Western Illinois University
(188 miles)
Macomb, IL