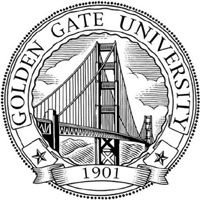 Golden Gate University-San Francisco
Map 536 Mission Street, San Francisco, CA 94105-2968» 415-442-7800 » www.ggu.edu

The Master of Arts Program at the Golden Gate University in San Francisco offers students a varied range of career settings. The program has been designed by professionals who are currently practicing in psychological settings with the aim of training students to become therapists, mediators and to take up other positions in the field of psychology. The faculty place a lot of emphasis on thought and planning of your career path to ensure that you have the right credentials to reach your educational and employment related goals. Graduates can choose to specialize in Counseling psychology track or Organizational and Industrial.

Interview
This school has not been interviewed yet. Contact us if you would be interested in an interview.
Format
Accreditation
APA Accredited
Psychology Degrees Offered:
Master of Arts in Psychology
Masters of Arts in Clinical Mental Health Counseling
Reviews
Golden Gate University-San Francisco has no reviews yet.
Tuition & Financial Aid
Campus Setting: City - Large
Inquire for current tuition
Latest News on Google
Category
Golden Gate University-San Francisco has programs in the following specializations: General Psychology, Mental Health Psychology.
Location
Golden Gate University-San Francisco has campus locations in: California
Nearby Schools for Psychology

Saybrook University
(0.64 miles)
San Francisco, CA

California Institute of Integral Studies
(1.39 miles)
San Francisco, CA

University of San Francisco
(3.00 miles)
San Francisco, CA, Online Option

San Francisco State University
(6.38 miles)
San Francisco, CA, Online Option

John F Kennedy University
(13 miles)
Pleasant Hill, CA

Dominican University of California
(15 miles)
San Rafael, CA

Notre Dame de Namur University
(20 miles)
Belmont, CA

Stanford University
(27 miles)
Stanford, CA

Sofia University
(29 miles)
Palo Alto, CA

Palo Alto University
(30 miles)
Palo Alto, CA, Online Option