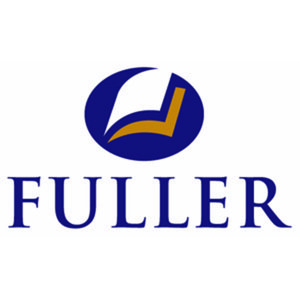 Fuller Theological Seminary in California
Map 135 N Oakland Ave, Pasadena, CA 91182» 626-584-5200 » www.fuller.edu

The Fuller Theological Seminary, School of Psychiatry in California has been promoting its pioneer program since 1964. The program combines psychology with theology and the Christian faith and it's graduates are taught to place theology at the center of psychology. In doing so they are enabled to pursue a career in Clinical Psychology, Therapy for couples and families or become a fellow educator and help spread this program even further. Each member of the faculty is a devout Christian who combines their specialization or discipline with their faith and love for Jesus Christ. They each bring a wide array of knowledge and experience to the School

Interview
This school has not been interviewed yet. Contact us if you would be interested in an interview.
Format
Accreditation
APA Accredited
Psychology Degrees Offered:
Master of Science in Marital and Family Therapy
Master of Arts in Family Studies
Certificate in Marriage and Family Enrichment
Doctor of Philosophy (PhD)
Master of Science Engineering Psychology
Master of Science Industrial/Organizational Psychology
Master of Science Quantitative Psychology
Doctor of Philosophy Engineering Psychology
Doctor of Philosophy Industrial/Organizational Psychology
Doctor of Philosophy Quantitative Psychology
Reviews
Fuller Theological Seminary in California has no reviews yet.
Tuition & Financial Aid
Campus Setting: City - Midsize
Inquire for current tuition
Latest News on Google
Category
Fuller Theological Seminary in California has programs in the following specializations: Industrial/Organizational Psychology.
Location
Fuller Theological Seminary in California has campus locations in: California
Nearby Schools for Psychology

California State University-Los Angeles
(5.82 miles)
Los Angeles, CA

University of Southern California
(12 miles)
Los Angeles, CA

Azusa Pacific University
(14 miles)
Azusa, CA

University of California Los Angeles
(18 miles)
Los Angeles, CA

California State Polytechnic University-Pomona
(19 miles)
Pomona, CA

Loyola Marymount University
(20 miles)
Los Angeles, CA

Mount St. Mary's College
(20 miles)
Los Angeles, CA

California State University-Dominguez Hills
(21 miles)
Carson, CA, Online Option

California State University-Northridge
(23 miles)
Northridge, CA

California State University-Fullerton
(23 miles)
Fullerton, CA