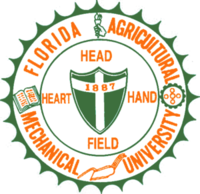 Florida Agricultural and Mechanical University
Map 1500 S Martin Luther King Jr Blvd, Tallahassee, FL 32307» 850-599-3000 » www.famu.edu

At the Florida Agricultural and Mechanical University, you can follow three different degree programs in the field of psychology. The first is the undergraduate program, preparing you for further studies. The second program is the masters degree, which is perfect for those who are ready to see employment in the field, or who wish to continue on to Ph.D. or doctoral programs. The last course on offer is the educational specialist degree program, for those who want to work specifically in the field of education, working with young minds in order to prepare them to lead fulfilling lives and reach their potential.

Interview
This school has not been interviewed yet. Contact us if you would be interested in an interview.
Format
Accreditation
APA Accredited
Psychology Degrees Offered:
Masters Degree in Community Psychology
Masters in Applied Behavioral Analysis
Doctorate in Clinical Psychology
Doctorate in Cognitive Psychology
Doctorate in Developmental Psychology
Doctorate in Neuroscience
Doctorate in Social Psychology
Reviews
Florida Agricultural and Mechanical University has no reviews yet.
Tuition & Financial Aid
Campus Setting: City - Midsize
Inquire for current tuition
Latest News on Google
Category
Florida Agricultural and Mechanical University has programs in the following specializations: Applied Psychology, Clinical Psychology, Cognitive Psychology, Developmental Psychology, Social Psychology.
Location
Florida Agricultural and Mechanical University has campus locations in: Florida
Nearby Schools for Psychology

Florida State University
(0.83 miles)
Tallahassee, FL

Valdosta State University
(66 miles)
Valdosta, GA

University of Florida
(127 miles)
Gainesville, FL

University of North Florida
(166 miles)
Jacksonville, FL

Auburn University
(166 miles)
Auburn University, AL
Amridge University (174 miles)
Montgomery, AL, Online Option

Auburn University at Montgomery
(174 miles)
Montgomery, AL

The University of West Florida
(175 miles)
Pensacola, FL, Online Option