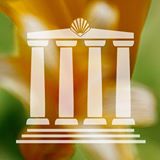 Concordia University-Chicago
Map 7400 Augusta, River Forest, IL 60305-1499» 708-771-8300 » www.cuchicago.edu

The Concordia University in Chicago currently offers an MA in Psychology. The degree combines hands-on experience with theoretical knowledge, in preparation for careers in research, mental health or education, be that in institutional or academic sectors. The curriculum includes both online and on campus courses, including various research pieces. It is also necessary to complete a thesis in order to obtain the degree. Concordia University is one of the oldest universities in our country and they pride themselves on delivering courses through innovative technology (such as online classes) and on their strong global partnerships, including one with the government in India.

Interview
This school has not been interviewed yet. Contact us if you would be interested in an interview.
Format
Accreditation
APA Accredited
Psychology Degrees Offered:
Masters of Arts in Psychology
Masters in Behavioral Neuroscience
Masters in Applied Behavior Analysis
Masters in Clinical Behavior Application
Reviews
Concordia University-Chicago has no reviews yet.
Tuition & Financial Aid
Campus Setting: Suburb - Large
Inquire for current tuition
Latest News on Google
Category
Concordia University-Chicago has programs in the following specializations: General Psychology, Behavioral Psychology, Applied Psychology, Clinical Psychology.
Location
Concordia University-Chicago has campus locations in: Illinois
Nearby Schools for Psychology

DePaul University
(8.20 miles)
Chicago, IL

University of Illinois at Chicago
(8.37 miles)
Chicago, IL

The Chicago School of Professional Psychology at Chicago
(9.09 miles)
Chicago, IL, Online Option

Adler School of Professional Psychology
(9.36 miles)
Chicago, IL, Online Option

National Louis University
(9.61 miles)
Chicago, IL

Roosevelt University
(9.65 miles)
Chicago, IL

Loyola University Chicago
(10 miles)
Chicago, IL

Northwestern University
(13 miles)
Evanston, IL

Trinity Christian College
(16 miles)
Palos Heights, IL

Chicago State University
(16 miles)
Chicago, IL