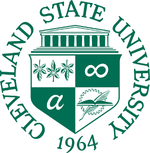 Cleveland State University
Map 2121 Euclid Avenue, Cleveland, OH 44115-2214» 216-687-2000 » www.csuohio.edu/

At the Cleveland State University, you can study for a Masters of Arts degree in Clinical Psychology. There are two tracks that you can choose from in order to complete your degree. The first is the doctoral preparation track, which you should follow if you want to further your educational career. The second is the practitioner track, for those who actually want to start work in the field upon completion of their degree. What links the two is the fact that they both have a first year focus on basic skills and the core of psychology, and the second year is a more practical approach.

Interview
This school has not been interviewed yet. Contact us if you would be interested in an interview.
Format
Accreditation
APA Accredited
Psychology Degrees Offered:
Master of Arts Clinical Psychology
Masters Program in General Psychology
Reviews
Cleveland State University has no reviews yet.
Tuition & Financial Aid
Campus Setting: City - Large
Student-to-Faculty Ratio: 18 to 1
Total Enrollment: 5470
Inquire for current tuition
Latest News on Google
Category
Cleveland State University has programs in the following specializations: Clinical Psychology, General Psychology.
Location
Cleveland State University has campus locations in: Ohio
Nearby Schools for Psychology

Tiffin University
(83 miles)
Tiffin, OH

Edinboro University of Pennsylvania
(84 miles)
Edinboro, PA, Online Option

Wayne State University
(93 miles)
Detroit, MI

University of Michigan-Dearborn
(98 miles)
Dearborn, MI

Eastern Michigan University
(113 miles)
Ypsilanti, MI

Oakland University
(113 miles)
Rochester Hills, MI

Point Park University
(114 miles)
Pittsburgh, PA

Carnegie Mellon University
(116 miles)
Pittsburgh, PA

Chatham University
(117 miles)
Pittsburgh, PA

Franklin University
(127 miles)
Columbus, OH