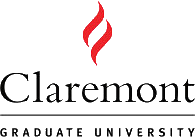 Claremont Graduate University
Map 150 E Tenth St, Claremont, CA 91711-6160» 909-621-8000 » www.cgu.edu

Claremont Graduate University offers a Masters of Public Health and a Masters in Applied Psychology Dual Degree. This degree is suitable for those who wish to pursue a career in Psychology which also uses the public health principles. The program provides knowledge of and sensitivity to a wide range of environments and studies related to the promotion and delivery of health services. Students are required to complete a total of 64 units on a full time or part time basis, on a full time schedule this degree can be completed in as little as five semesters, part time schedules will vary.

Interview
This school has not been interviewed yet. Contact us if you would be interested in an interview.
Format
Accreditation
APA Accredited
Psychology Degrees Offered:
Masters of Public Health (MPH)/Masters in Applied Psychology (MA)
Master of Applied Industrial/Organizational Psychology (Master of ArtsI.O.P.)
Reviews
Claremont Graduate University has no reviews yet.
Tuition & Financial Aid
Campus Setting: Suburb - Large
Inquire for current tuition
Latest News on Google
Category
Claremont Graduate University has programs in the following specializations: Applied Psychology.
Location
Claremont Graduate University has campus locations in: California, Online
Nearby Schools for Psychology

California State Polytechnic University-Pomona
(7.00 miles)
Pomona, CA

Azusa Pacific University
(10 miles)
Azusa, CA

California State University-Fullerton
(18 miles)
Fullerton, CA

California Baptist University
(20 miles)
Riverside, CA

California State University-San Bernardino
(23 miles)
San Bernardino, CA, Online Option

University of California-Riverside
(24 miles)
Riverside, CA

Fuller Theological Seminary in California
(25 miles)
Pasadena, CA

California State University-Los Angeles
(26 miles)
Los Angeles, CA

Touro University Worldwide
(28 miles)
Los Alamitos, CA, Online Option

California State University-Long Beach
(32 miles)
Long Beach, CA