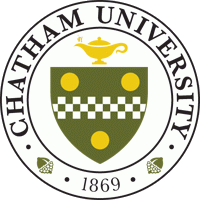 Chatham University
Map Woodland Rd, Pittsburgh, PA 15232» 412-365-1100 » www.chatham.edu

The Chatham University Master of Science in Counseling Psychology is perfect for those who wish to work directly with people, ensuring that all members of society have excellent mental health. It focuses on determining what the psychological needs of society are, and how these can be met. Chatham University is about putting the person central, be that the student or the patients you will be working with upon completion of the degree. The degree is designed to allow you to start work in various psychological fields, including mental health institutions, research facilities, educational establishments, businesses and organizations and various others.

Interview
This school has not been interviewed yet. Contact us if you would be interested in an interview.
Format
Accreditation
APA Accredited
Psychology Degrees Offered:
Master of Science in Counseling Psychology
Master of Science (MS) Applied Psychology
Reviews
Chatham University has no reviews yet.
Tuition & Financial Aid
Campus Setting: City - Large
Inquire for current tuition
Latest News on Google
Category
Chatham University has programs in the following specializations: Counseling Psychology, Applied Psychology.
Location
Chatham University has campus locations in: Pennsylvania
Nearby Schools for Psychology

Carnegie Mellon University
(0.92 miles)
Pittsburgh, PA

Point Park University
(4.02 miles)
Pittsburgh, PA

California University of Pennsylvania
(26 miles)
California, PA, Online Option

Indiana University of Pennsylvania-Main Campus
(42 miles)
Indiana, PA

West Virginia University
(56 miles)
Morgantown, WV

Edinboro University of Pennsylvania
(99 miles)
Edinboro, PA, Online Option

Marietta College
(108 miles)
Marietta, OH

Cleveland State University
(117 miles)
Cleveland, OH

Shippensburg University of Pennsylvania
(130 miles)
Shippensburg, PA

American Public University System
(136 miles)
Charles Town, WV, Online Option