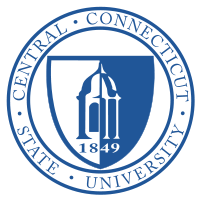 Central Connecticut State University
Map 1615 Stanley St, New Britain, CT 6050» 860-832-3200 » www.ccsu.edu

Central Connecticut State University offers a Master of Arts program created to give students an advantage in human services professions as well as advancement in further academic studies. The master's program at CCSU combines an education in research and critical evaluation methodology with the necessary techniques and skills in writing, publishing and presenting academic journals for peer and faculty review at professional conferences. The skills gained through this program are expected to arm graduates with an advanced understanding of theoretical and practical applications in the area of psychology. Admission to the program is based on a Bachelor degree from an accredited institution with a minimum GPA of 2.75 with an additional GPA of 3.00 in all psychology related courses.

Interview
This school has not been interviewed yet. Contact us if you would be interested in an interview.
Format
Accreditation
APA Accredited
Psychology Degrees Offered:
Master of Arts in Psychology
Master of Science in Counseling Psychology
Reviews
Central Connecticut State University has no reviews yet.
Tuition & Financial Aid
Campus Setting: Suburb - Large
Inquire for current tuition
Latest News on Google
Category
Central Connecticut State University has programs in the following specializations: General Psychology, Counseling Psychology.
Location
Central Connecticut State University has campus locations in: Connecticut
Nearby Schools for Psychology

University of Hartford
(7.87 miles)
West Hartford, CT, Online Option

Southern Connecticut State University
(26 miles)
New Haven, CT

University of Connecticut
(28 miles)
Storrs, CT

Mount Holyoke College
(40 miles)
South Hadley, MA

Sacred Heart University
(41 miles)
Fairfield, CT

University of Massachusetts Amherst
(50 miles)
Amherst, MA

Marist College
(60 miles)
Poughkeepsie, NY

University of Rhode Island
(66 miles)
Kingston, RI

Long Island University-Westchester Campus
(66 miles)
Purchase, NY

Rhode Island College
(68 miles)
Providence, RI, Online Option