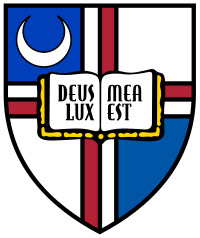 Catholic University of America
Map 620 Michigan Avenue, NE, Washington, DC 20064» 202-319-5000 » www.cua.edu

The Catholic University of America currently offers a number of highly specific psychology programs. First, they offer three different doctoral programs, being Clinical Psychology, Applied-Experimental Psychology and Human Development. Secondly, they offer three terminal MA programs, being General Psychology, Human Factors and Psychology and Law. The University is committed to delivering a supportive learning environment and they offer a range of specializations to facilitate this, including the Psychology of Visual Art and Close Interpersonal Relationships. The school has a strong catholic identity and fully integrates faith and reason in its programs. A campus ministry is available to help you follow Christ and live your life according to the gospel.

Interview
This school has not been interviewed yet. Contact us if you would be interested in an interview.
Format
Accreditation
APA Accredited
Psychology Degrees Offered:
Masters in General Psychology
Master of Science in Counseling Psychology
Reviews
Catholic University of America has no reviews yet.
Tuition & Financial Aid
Campus Setting: City - Large
Inquire for current tuition
Latest News on Google
Category
Catholic University of America has programs in the following specializations: General Psychology, Counseling Psychology.
Location
Catholic University of America has campus locations in: DC
Nearby Schools for Psychology

Howard University
(1.52 miles)
Washington, DC

George Washington University
(3.67 miles)
Washington, DC

Georgetown University
(4.42 miles)
Washington, DC

University of Maryland
(4.84 miles)
College Park, MD

American University
(4.90 miles)
Washington, DC

Institute for the Psychological Sciences (6.20 miles)
Arlington, VA, Online Option

Bowie State University
(14 miles)
Bowie, MD

George Mason University
(18 miles)
Fairfax, VA

University of Maryland-Baltimore County
(27 miles)
Baltimore, MD

University of Baltimore
(33 miles)
Baltimore, MD