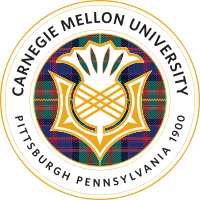 Carnegie Mellon University
Map 5000 Forbes Avenue, Pittsburgh, PA 15213-3890» 412-268-2000 » www.cmu.edu/

The Psychology Department of Carnegie Mellon University emphasizes research in both coursework and external training and offers both undergraduate and graduate programs. Masters and Doctoral programs at CMU require students to participate in mentored research and collaborated presentations with faculty members in their respective field of study. Students interested in the Ph.D. program are required to have graduated from the MA program with a strong foundation in social and personality psychology, developmental psychology, cognition, and cognitive neuroscience, as well as having written a thesis. The undergraduate department provides both a Bachelor of Arts and a Bachelor of Science within the Psychology field. Similar core values will be covered with emphasis on lab work and research achievements.

Interview
This school has not been interviewed yet. Contact us if you would be interested in an interview.
Format
Accreditation
APA Accredited
Psychology Degrees Offered:
PhD Psychology
Master's in General Experimental Psychology & Mental Health Counseling Programs & School Psychology
Reviews
Carnegie Mellon University has no reviews yet.
Tuition & Financial Aid
Campus Setting: City - Large
Inquire for current tuition
Latest News on Google
Category
Carnegie Mellon University has programs in the following specializations: General Psychology, Mental Health Psychology.
Location
Carnegie Mellon University has campus locations in: Pennsylvania
Nearby Schools for Psychology

Chatham University
(0.92 miles)
Pittsburgh, PA

Point Park University
(3.11 miles)
Pittsburgh, PA

California University of Pennsylvania
(26 miles)
California, PA, Online Option

Indiana University of Pennsylvania-Main Campus
(43 miles)
Indiana, PA

West Virginia University
(56 miles)
Morgantown, WV

Edinboro University of Pennsylvania
(99 miles)
Edinboro, PA, Online Option

Marietta College
(107 miles)
Marietta, OH

Cleveland State University
(116 miles)
Cleveland, OH

Shippensburg University of Pennsylvania
(130 miles)
Shippensburg, PA

American Public University System
(136 miles)
Charles Town, WV, Online Option